Angie D. Cuson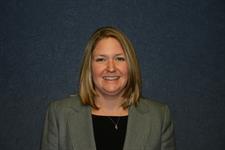 Angie D. Cuson has been working in the retirement plan industry for 10 years, prior to that she worked for a local CPA firm for 5 years. During those years with both the CPA firm and American Pension Advisors, Ltd., she has worked with hundreds of clients on their retirement planning needs as well as helping participants understand their retirement plan. She has been a plan administrator for small and large plans and currently focuses a lot of time on participant withdrawals and problem solving.
Education:
Bachelor of Science – Accounting, Valparaiso University (Indiana)
Angie and her husband, Dan, a Director of Clinical Applications – Community Health Network, live here in Indianapolis with their daughter Claire. Angie has been an officer her the local KSKJ (American Slovenian Catholic Union) for 10 years and stays active the Catholic church she attends. In addition to enjoying watching Claire grow, she enjoys reading, hiking and being with family.