Retirement Plan Administration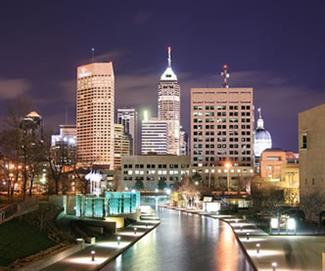 At the core of every successful plan is a flexible and accessible retirement plan administrator. American Pension Advisors (APA) has an entire staff dedicated to high quality and efficient administration.
Ongoing Administrative Services
Collect data and complete annual administrative functions

Top-Heavy, IRC Section 415 limit, coverage and discrimination testing
Calculation and allocation of employer contributions
Forfeiture processing
Participant vesting calculations and monitoring
Prepare IRA annual return (form 5500, 5500-SF or 5500-EZ) and accompanying schedules
Prepare Summary Annual Reports for plan participants
8955-SSA reporting
408b(2) reporting

Prepare employer valuation reports and participant benefit statements
Maintain historical plan and employee data
Calculate benefits payable for termination, retirement, disability, death, hardship withdrawal or loans
Work with payroll provider or plan sponsor to set-up electronic transmission of contribution data
Assist with corrective processing due to year-end excess contributions or deferrals
Provide newly eligible plan participants with enrollment materials
Work with financial advisor to provide participant with ongoing updates
Provide consulting services as needed
Assist with IRA rollover in the event of participant termination
Communications
The core of a successful plan is educating participants in their investment options and providing the tools for them to reach their retirement goals. Communication is an important element in aiding a plan's compliance with ERISA 404(c), potentially reducing fiduciary liability.
Educational materials and information updates include:
Employee enrollment materials
Investment education materials & on-going training
Participant statements
Participant newsletters
Asset Allocation guide
Retirement planning software and materials
Participant Recordkeeping
APA's integrated systems provide ultimate flexibility in participant recordkeeping. In addition, APA invests heavily in new and emerging technologies to effectively handle this rapidly growing and changing business. APA has access to several advanced record-keeping systems. This access permits the rapid exchange of accurate information and allows us to view plan and participant information on demand. This unique relationship provides you personalized and customized service.
Recordkeeping Services Include:
Daily account valuation and daily transaction processing – provides the ultimate in flexibility for those participants who choose to actively manage their retirement account or need distributions paid quickly.
Accurate and timely payroll processing – participants' deferrals go to work for them quickly. You don't have to worry about the timeliness of your deposits and potential fiduciary liability.
Accurate and timely benefit payments – when payments need to be made, APA makes it easy for your participants to receive them.
Toll-free telephone access – for exchanges, asset allocation changes and balance inquires 24 hours a day, seven days a week…the ultimate in convenience for your participants.
24 hour internet access to most recordkeeping systems.