Ron Felty, MBA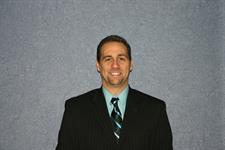 Ron Felty has been working in the retirement plan industry, in various capacities, for 15 years. Prior to that, he worked as a financial analyst for a mortgage company. Ron's main focus is sales, implementation, and maintaining current plans. Ron and American Pension Advisors, Ltd. have recently been engaged in a number of opportunities involving benchmarking. They see benchmarking as an increasing part of the retirement plan business. Ron helps in the sale of all types of qualified retirement plans, ranging from 401(k) safe harbor plans to cash balance defined benefit plans and everything in between.
Education:
Bachelor of Science – Finance with Management Minor, Liberty University
Masters of Business Administration – Indiana University
Ron and his wife Angie live on the west side of Indianapolis with their 4 children (McClain, Sutton, Stone, and McCall). Ron and his family are active in their local church and Ron enjoys reading, doing projects around the house and spending time with his family.